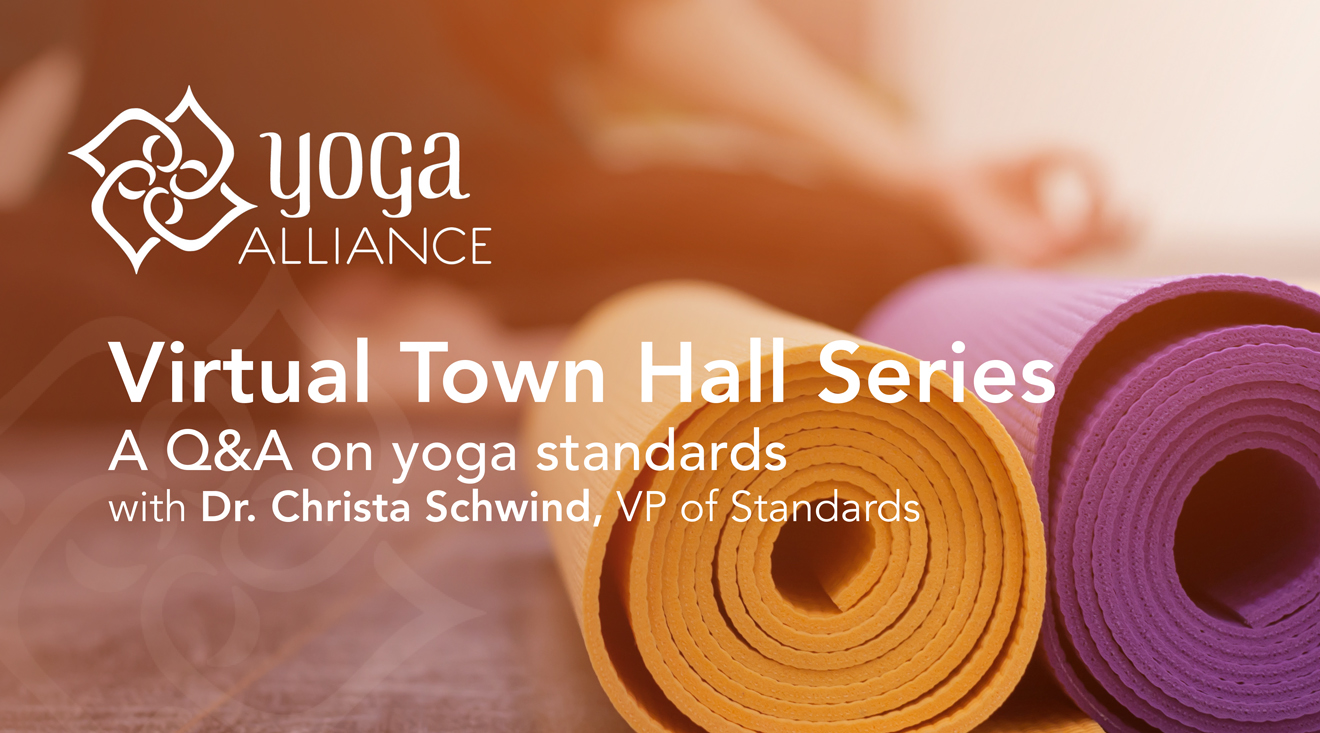 Yoga Alliance Virtual Town Halls
We want to hear your feedback.
As our Standards Review Project progresses
, it is important that Yoga Alliance continues to hear your thoughts and questions about standards in yoga.  Our new Vice President of Standards
Dr. Christa Schwind
will be hosting a series of virtual town hall discussions at varied times in an effort to better accommodate participation across different world time zones. We hope one of our scheduled dates and times will work for you:
During each of the events, Christa will share updates on the Standards Review Project and plans for amplifying the voices of yoga professionals as we evolve our teaching standards. These conversations will be followed by a Q&A period for you to ask questions and voice your thoughts. The sessions are free and open to members and non-members from around the world.
As you may know, we recently released the results of the Standards Review Project Survey, and we met with hundreds of you this summer and fall at conferences around the world and through our 12-city Listening Tour. This virtual town hall series is critical to help us better understand the different perspectives within our yoga community, which informs the Standards Review Project, as well as our ability to better serve our members.
If you are unable to attend any of the events, we encourage you to email your input or questions at info@yogaalliance.org.
Virtual Town Hall Dates
---
Sessions are free and open to everyone.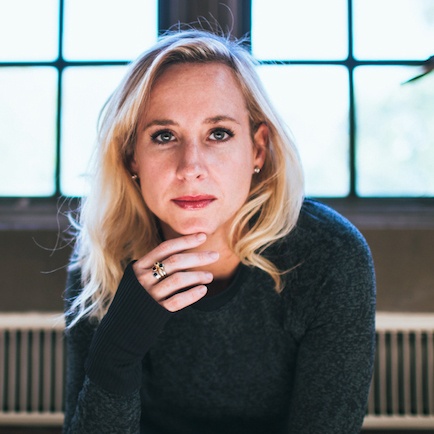 Dr. Christa Schwind is a yoga teacher, teacher trainer, student, and scholar. She received her PhD in 2015 and has been practicing asana for over fifteen years. Christa currently serves on the steering committee for the Yoga Theory and Practice Group at the American Academy of Religion, and has most recently been a Professor of Yoga, Comparative Religions, Ethics and Wellness at the University of Denver and the University of Colorado. She also has extensive experience in public speaking and corporate wellness as a nationally recognized educator who is frequently asked to speak and teach at workshops and events around the United States.